24 March 2020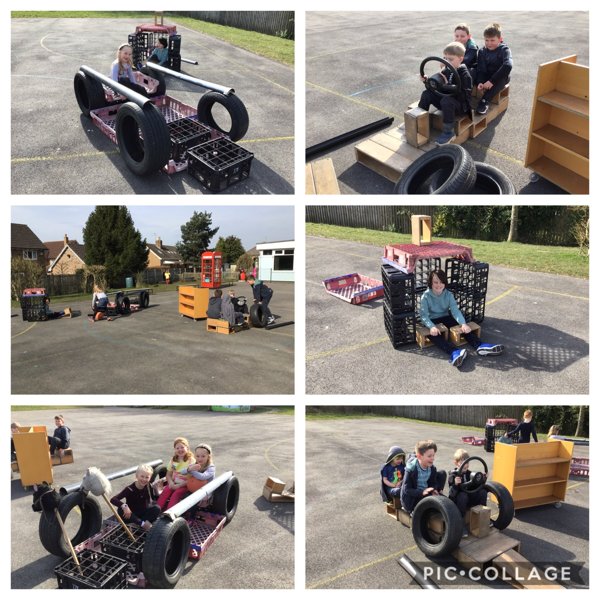 I am delighted at the way in which the entire Roseberry family has pulled together to work as a team during what has been a very strange couple of weeks. We really are a very special family indeed and I feel extremely proud to say that I belong to it!
Staff who are able to continue to be in school have done so without question in order to support Key Workers who are, in turn, working together to save lives within our wider community. Teachers and Teaching Assistants have cared for Key Workers' children, offering them fun activities to fill their days and take their minds off what is a very stressful time for them and their families at the moment. The picture accompanying this blog shows what they've been up to today!
Office staff have worked hard to ensure that only those children eligible have childcare places, they have arranged for children eligible for Free School Meals to receive food, they have completed new, Covid-19 related, paperwork for the Department for Education and kept the day to day operation of the office functioning. Kitchen staff have continued to feed staff and children, providing packed lunches and continuing to bake their lovely cookies!
Staff working from home due to their own medical vulnerabilities, or the vulnerability of those in their homes, have continued to work behind the scenes, researching online learning opportunities for children to access in the current weeks, possibly months. I know that lots of children have already started to access learning at home, including daily PE sessions accessed via YouTube! Please keep an eye on class blog pages - teachers are busy updating them. If your child's class page hasn't been updated, it's because their teacher has been busy with children in our school, running our emergency childcare facility.
To the parents who have taken the advice to keep your children safe at home with you, I offer heartfelt thanks. You have done this without fuss, even if you have felt daunted at the prospect of helping your children with their learning at home for the foreseeable future. The fact that you have reacted with sense and acceptance has made my professional life and the decisions I have had to make so much easier and ensured that only the children of Key Workers' children need childcare - thank you!
Posted by Mrs Channing
Category: Mrs Channing's Blog 2019-2020