2 June 2020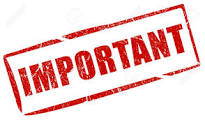 Roseberry staff have ensured that they have followed Government regulations regarding social distancing, both in school and at home, in order to keep themselves and others safe. We have planned for the partial reopening of school to be as safe as possible, but we need parents to ensure that they play their part in order to make the plan work. Here is what we request that you do (please inform childminders of this information if you are not bringing your child into school):
If you intend to send your child to school, either in EYFS, Y1, Y6 classes or to access our Key Worker childcare provision, please ensure that you and your children practise safe social distancing at home and on the way to and from school. Failing to social distance puts you, your family and others at risk.
We request that, following Government guidance, children's clothes are washed at the end of each day. For this reason, I am relaxing uniform rules. Children will leave their school jumper / cardigan in school (we have clean spares if your child doesn't have one) and this will be worn with the clothes that they wear to school. Please make sure that their clothes and footwear are practical for school. Again, if your child has outgrown their school shoes, I don't expect you to purchase new ones until September. Children will not need full PE kit, but will need their trainers, to be left in school.
Children only need to bring the following from home each day: their lunch (if they are not having a school lunch), their water bottle (labelled with their name), a healthy snack for break time, a coat and a sunhat (if the weather is lovely!). If the weather is sunny, please ensure that your child wears sunscreen to school, too. Each child will have their own stationery kit in a bag labelled with their name, kindly funded by RAFT, and this will be kept in school. If your child has an inhaler or epipen, please ensure that these are sent in, too, labelled with your child's name and given to their teacher / staff member. Your child will not be allowed to bring bags and toys into school, sorry, but staff are already thinking about opportunities for virtual 'show and tell'!
You may order a school lunch (this will be a packed lunch and the menu is on our website), payable via Parent Pay. Please let the office staff know if you wish for your child to have lunch. Children in EYFS and Y1 will receive a Universal Free School Meal and children eligible for Free School Meals will also receive them in school.
As you know from our reopening plan (this is on my blog of 27th May), children have been split into class 'family' groups which will learn, eat and play together, avoiding contact with other class family groups. You can find out which family group your child is in by looking on their class Teams page. Please ensure that you arrive at the school gate at the time specified for your child's class family group. Arriving early or late will mean that there is a risk of children from separate family class groups mixing - something we are trying hard to avoid.
For parents of children in EYFS, Y1 and Y6 who are accessing school only, and not Key Worker childcare provision, there will be markings on the pavement outside school, showing 2m intervals. Please use these to ensure that you stand 2m away from people who are not members of your household when waiting outside school. Adults other than staff and approved visitors will not be able to come through the small metal gate at the school entrance and onto the school site - children will be collected and returned by staff at class family group allotted times. For the three Y6 children who have siblings in EYFS and Y1, they may arrive at the same time as their siblings and will go straight into school to wait on the grey sofas in the main entrance in the lower school until their class arrival time.
Please operate a one way system at the small gate at the main entrance, queuing down the pavement to the right hand side of the gate (in the direction of the roundabout). This will enable you to drop your child off and then continue up Roseberry Crescent, or cross the road to be able to turn left, thus not coming into contact with others who are queuing. Y6 children leaving at the end of the day will be seen across the road by a member of staff if they need to turn left out of the gate.
For children accessing Key Worker Childcare: Children will be based in the upper school from Friday 5th June. Parents may drive into the school car park and hand their child over to a member of staff at the upper school front entrance. Parents may also do this to collect their child from childcare. If you are walking to bring or collect your child, it is important that you avoid family group drop off times of 8.40am - 9.10am and pick up times of 2.40pm - 3.10pm.
I appreciate that you have been together 24 hours per day during lockdown and that the thought of children returning to school will seem strange and, for some, daunting and worrying. If you feel that you or your child may feel a little wobbly when leaving one another at the gate, it may be worth practising a special goodbye ritual before Monday. Practising saying goodbye will help you to prepare yourselves and enable you to reassure your child that coming back to school is a good thing and will be fun - try not to let your child know how you are feeling if you are anxious, as they will pick up on these feelings. A special goodbye ritual will also enable you to avoid prolonged goodbyes that can be upsetting for you and your child. If you need someone to talk to after leaving your child at the gate, please pick up the phone - Lesley and I will be more than happy to talk to you and support you. It's fine to feel wobbly!
Finally, children may not understand why we need to social distance and why they can't hug their friends and teachers. There's a video on my blog page, with me (and Stan!) demonstrating 'magic hugs', something you may find useful to watch with your child. Also, on your child's class Teams page, there is a lovely Powerpoint that our TAs have created, explaining social distancing in a child-friendly way.
We are really looking forward to seeing you and your children as they return to school on Monday. Our plan is robust, with measures in place to make school as safe as possible. We have ensured, however, that our school environment doesn't look too different to when children went home in March, so that children are not worried when they return- children will think that very little has changed! Staff have also planned to ensure that as well as reconnecting children with their learning, children's emotional needs will be met as they return to school. We understand that children are living through very strange times, indeed, and there will be lots of time given to rebuilding confidence and being able to talk about worries and wishes.
I hope this information has been useful - please contact me if you have queries or concerns and I'll do my best to help!
Please note that as Little Bears and Kids Club are separate companies and not part of Roseberry Academy, they will have their own arrangements for reopening.
Be safe - you are very precious.
Posted by Mrs Channing
Category: Mrs Channing's Blog 2019-2020