3 July 2020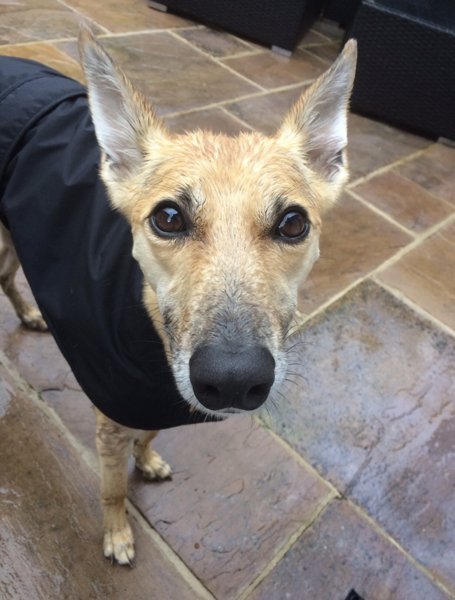 Good morning!
What a soggy week it has been!
It hasn't stopped me getting out and about though. My two-legged has been taking me out in my snazzy rain coat.
On Wednesday, I was begging hanging out in the kitchen, where I was able to try what some peculiar two-leggeds call a snack. Yuck! However, I know how important perseverance is, so I spent five minutes chewing it up and spitting it out over the kitchen floor. Then begged asked for another one!!!
Why don't you put on your snazzy rain coats and go for a walk this weekend?
You could even try an olive if you're feeling daft brave!
See you soon,
Colin xxx
Category: Mrs Kearns' Class 2019 -2020
---
Leave a Reply