4 January 2021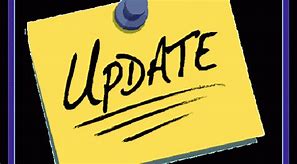 Happy New Year, everyone. I hope that you managed to have a peaceful and happy Christmas break.
As you will have seen from the media, there is growing concern across the country regarding children returning to school. At the moment, we are following Government direction to open our school for all children. Children will, therefore, be expected to attend school from tomorrow although I am aware that there is a Prime Minister's announcement tonight which may change this requirement. Our safety measures and risk assessments are still in place, but we do need families to help us to keep everyone safe by adhering to Government guidelines and our drop off and pick up times. Please remember, our times are as follows:
Nursery 8.30am - 11.30am and 12.00 - 3.30pm
Mrs Barker's Class, Mrs Mitchell's class and Mrs Kearns' class: 8.45am - 3.00pm
Mr Moore's class, Mrs Charlton's class and Mr Bourne's class: 8.55am - 3.10pm
Mrs Meadows' class and Mrs Murton's class: 9.05pm - 3.20pm
Please ensure that you social distance when dropping off and picking up your child and that you do not gather at the school entrance. We also require all adults entering the school grounds to wear a face covering, please.
Please remember that if a member of your household has Covid-19 symptoms, the whole household should isolate until a test is taken and the result is received. Please let us know as soon as possible if you or your child has symptoms. It is really important that we have this information so that we may act swiftly to ensure the safety of others.
At the moment, the daily testing of primary aged children in schools is not a requirement.
The situation across the country is changing day by day. Please be assured that I shall continue to keep you updated as and when information and guidance is received by the Government (but bear in mind that school leaders receive information from the Government at the same time as the general public!). If we are directed to move to online learning, school will remain open for children of Key Workers and vulnerable children (children who have a Social Worker). Please ensure that you let us know if you are a Key Worker and be willing to provide proof of this. Please also ensure that you and your child are able to access Teams, as this is where online learning will be posted and contact between children and their teachers will take place. If you need support to access Teams, please let the school office know and we will arrange for someone to offer you support.
Thank you for your ongoing support and understanding at this difficult time.
Keep safe.
Posted by Mrs Channing
Category: Mrs Channing's Blog 2020-2021