4 January 2021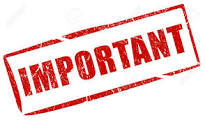 Good evening everyone.
This evening, our Prime Minister informed the nation that England is once again under lockdown restrictions. I am sure that this has come as no surprise to anyone following the recent rise in Covid-19 cases.
As with the last lockdown, this situation has an implication for schools. Planning has already taken place this evening and this is what will happen at Roseberry: Our nursery will be open to all nursery children throughout lockdown. For children from EYFS to Year Six, learning will be remote and accessed at home, via Microsoft Teams. Daily learning will be set for children, as well as opportunities to engage with teachers and Teaching Assistants. There will also be assemblies for children to join on Mondays (1.15pm) and Fridays (9.30am) on the Teams Assemblies channel. Teachers will also arrange for children to access an online playtime, where they will be able to chat to one another via text on their class Teams channel. This will be overseen by a member of staff but will ensure that children are able to access the social side of school that so many of them miss when away from their friends.
For those children whose parents are Key Workers and those who are vulnerable ie have an Education Health and Care Plan or allocated Social Worker, school will be open and they will be taught in their own classroom by their own teacher. Their arrival and departure times will remain the same as normal, as will their playtime and lunch time. They may also continue to access Breakfast Club. This provision (school and Breakfast Club) will begin on Wednesday 6th January. Please note that school will be closed to everyone apart from nursery children tomorrow (Tuesday 5th January).
If you are a Key Worker (Critical Worker) and wish for your child to attend school, please email office@roseberryacademy.org to let us know before your child attends. Please do not be offended if we request proof of your Key Worker status. For those Key Workers whose children attended school during the last lockdown, you will not need to offer proof again but must let us know if your child will be attending school and if you wish for them to have a school meal, payable via ParentPay if not eligible for Free School Meals.
If your child is learning at home and eligible for Free School Meals (economic and not universal EYFS/KS1 meals), we will be arranging to provide vouchers once more. I am awaiting information regarding this and will make contact with parents of children eligible for Free School Meals as soon as information is available to me.
I thank you for your ongoing support as we enter another difficult time. Please be assured that we are still here to support you. We are only a phone call away - please don't hesitate to call should you need support or guidance.
Be safe.
Helen Channing
Posted by Mrs Channing
Category: Mrs Channing's Blog 2020-2021