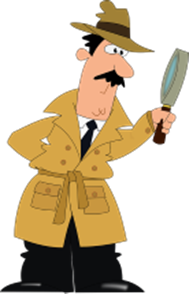 On Wednesday 6th April, from 3.30pm until 4.15pm, teachers will be hiding in shops and businesses around the village for children to find during our annual Teacher Treasure Hunt. It's not as easy as it sounds though, folks, as teachers will in disguise!
Clue sheets cost £1 from Roseberry Academy Friends and Teachers (RAFT) members who will be located in the Royal Oak pub. Every child that completes their clue sheet and returns it to the RAFT members in the Royal Oak at the end of the hunt will receive a chocolate egg! It's lots of fun and brings our Great Ayton community together. I hope to see you there!
Please note that children MUST be accompanied by a adult to take part.