28 November 2018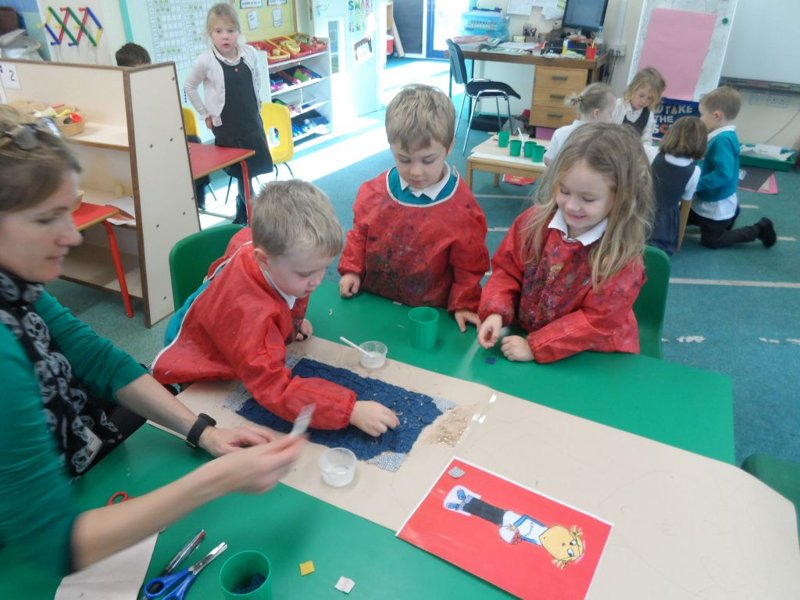 Our Power of Reading book at the moment is from the Charlie and Lola collection.
I will not ever never eat a tomato by Lauren Child.
The children have really enjoyed exploring this book.
We began by looking closely at one of the pages in the book and tried to think of what the characters, Charlie and Lola, might be saying. We also thought about how the characters might be feeling.
We had some really good ideas.
Layla thought – She might not be feeling very hungry and that she didn't want the food in his hand.
Charlie thought Charlie was saying to Lola – You need to have some tomatoes.
Abigail thought – She feels a bit sick.
Maia thought Charlie was saying – Do you want some tomatoes?
Pippa said – I think she didn't want the cherries. Pippa also said that Lola might say – No thankyou. I'm allergic to tomatoes.
Joe thought – She might not like them.
Jack said that Charlie might have said – It's dinner time.
Evie thought – I think she doesn't like it.
Alanna said – She might not like it, that's why she's standing on the chair.
Mabel notices – She is closing her eyes and she doesn't know what the food is.
We thought about different words we might use to describe when we don't like the taste of something.
We made collages of the characters, Charlie and Lola, using different materials. We had to stick small squares of different types of materials on to each picture.
Whilst we were sticking the pieces on we talked about how each of the different materials felt.
These are some of the words we could think of.
Soft
Fluffy
Itchy
Rough
Smooth
Silky
Cuddly
Warm
Cosy
How fab are our collages!!!
Category: EYFS 2018 – 2019