9 January 2019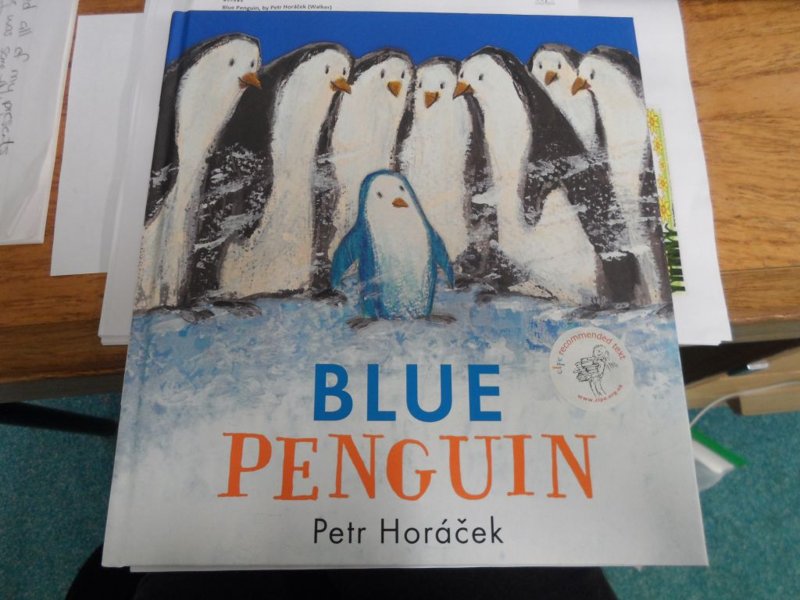 Happy New Year Everyone!!!
In Reception we have started the new term learning all about Penguins.
Our first job was to find out what we already know about Penguins.
The book we are looking at is called Blue Penguin by Petr Horacek.
Before looking at the front cover or knowing the title of the book we had a look at the very first picture. We had a talk about what we thought the picture was of.
We thought of some really interesting things.
Joe – Underwater
Sophia – Underwater Whales
Dexter – Big Igloo
Harry – Space
Pippa – The Sea
Elena – Different colours of sea
Joseph – It looks like a rock
Erin – Where penguins live
Boe – Clouds
Isla R – Polar Bears home
Hudson – Trees in the dark
Jack – Sky
Alfie – Big massive blobs
Mabel – A turtles house
Maia – A big wave in the water
Alanna – A fishes home
We talked about what it might feel like there.
Boe – Icy cold
Erin – Cold
Pippa – Freezing
Harry – Snowy like winter
We also thought about who or what might live there.
Elena – Penguins
Mabel – Seals
Layla – Polar Bears
Sophia – Santa
We have been making our own pictures like the one in the book using lots of different textures.
Category: EYFS 2018 – 2019