25 January 2019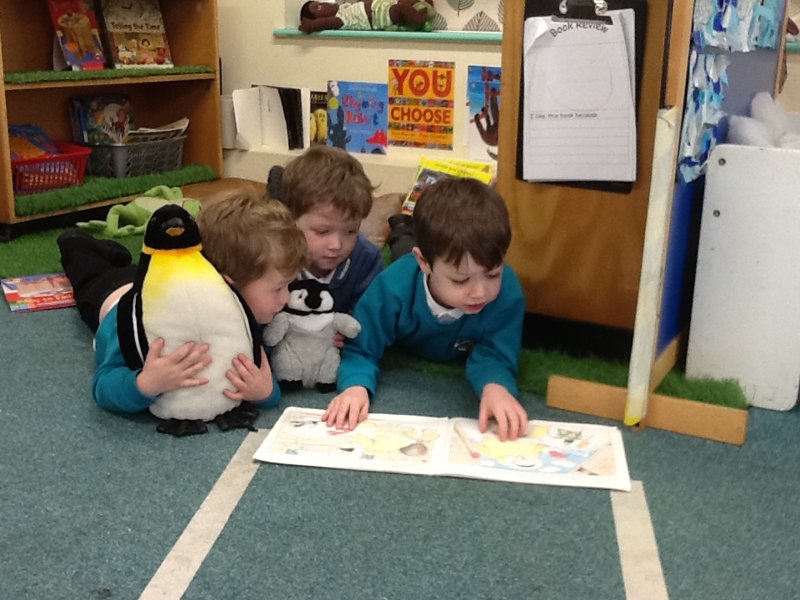 Mr Murton made us a fabulous Penguin Photo Booth and we have had lots of fun using it today.
We used the IPad's to take photographs of our friends.
Don't we look cute as Penguins.
We have also enjoyed telling stories to our cuddly Emperor Penguin and its chick.
Category: EYFS 2018 – 2019