10 May 2019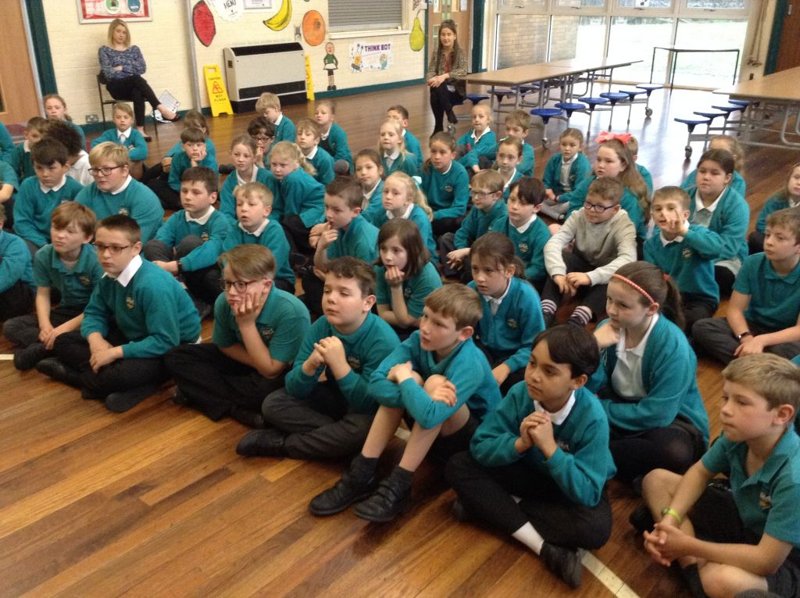 In Literacy, we've been creating movie trailers for the story we are reading – Cosmic! It was SO much fun!
In Maths, we've been learning to add and subtract decimals. We are looking forward to moving on to Statistics next week.
As part of our topic, Grand Designs', we've had some special visitors – Mr and Mrs Robson (Mrs Murton's Mum and Dad), who came in to speak to us and it was fascinating! Mr Robson grew up in the village and he told us that he attended the British School (now the Discovery Centre) when he was 5 years old. He shared some of his memories with us and some of his work from 1948. He went on to tell us that he then went to Edward Kitching School until he was 11 years old. He then passed his 11+test and went off to Guisborough Grammar School. He said that if you did not pass your 11+, then you would stay at school until you were 14 years old and then you would leave to get a job!
Mrs Robson had been a teacher at the Friends' School until it closed in 1997. She talked about what the children were taught and the lovely school dinners! She told us about the 'assemblies' they would have in the Quaker meeting house.
In Art, we've been looking at the designs of our past and present schools, and have been carefully sketching them – we had Austin's butterfly at the back of our minds ….
Now a well-earned weekend, children!
Category: Mrs Watson 2018 – 2019