9 October 2020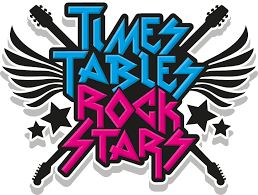 What a end to the week! Some classes streamed ahead...one battle went right down to the wire! The battle between Mrs Meadows' and Mrs Murton's class was a tight fought one, separated by only a few points. In fact a whopping 45, 000 points were scored by one pupil alone in Mrs Meadows' class, which a truly incredible achievement! Well done to that girl, what a superstar! Well done to Mrs Meadows' debut battle too, beating the mighty Mrs Murton's class. Do we have a new class to keep a close eye on this year?
I've actually been blown away by the participation during this battle round, so many children have scored some high points totals. As a result, I have changed the way we decide on the winning class for each battle. Instead of the highest scoring class taking the points, we are going to take the class/pupil average score into account. Therefore the higher the points scored by each child in the class, a greater average will be achieved, making it more fair. Classes will still be able to earn extra points for scoring over 20 000 points still, that doesn't change.
Take a look at the scores below and the leader board as it stands after week one.
A massive well done to all those who have participated in this battle. Keep an eye out for the next battle, which starts soon!
Posted by Mr Moore
Category: Mr Bourne Year 4/5 2020-2021
---
Leave a Reply