18 December 2020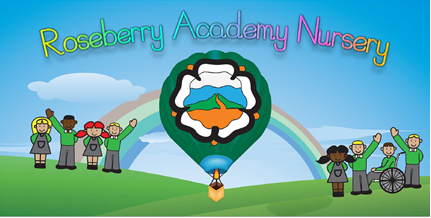 We are delighted that you wish for your child to join our Roseberry family in January 2021.
Our nursery opens officially on Tuesday 5th January 2021 at 8.30am. If you have completed an application form and wish for your child to attend on the first day of opening, please bring them to the nursery entrance door at 8.30am, where you will be welcomed by Miss Berry and Miss Capes.
Please ensure that your child has a change of clothes, labelled with their name. They will also need a coat, hat, gloves and wellies for playing outdoors. If you wish for your child to have a school meal, please let Miss Berry know when you bring your child to nursery. If they are staying for lunch but not having a school meal, please bring a packed lunch. If your child has a special comfort toy or blanket, please feel free to send it in with your child. If your child is still in nappies, a bag with nappies and wipes will also be required, please.
Due to Covid restrictions, we politely request that you wear a face covering whilst on site and do not enter the nursery building. As soon as restrictions are relaxed, you will be more than welcome to come into the nursery classroom but, for the moment, we need to adhere to the rules that will help us to keep everyone safe.
Please ensure that you have completed a multi purpose consent form. You may hand this to Miss Berry when you arrive at the nursery. The information on here will help us to make sure that we are able to keep your child safe, following your advice and wishes, whilst caring for your child.
I look forward to meeting your little poppet very soon and to welcoming them into our Roseberry family.
Multi purpose consent form for Nursery
Posted by Mrs Channing
Category: Nursery 2021