12 February 2021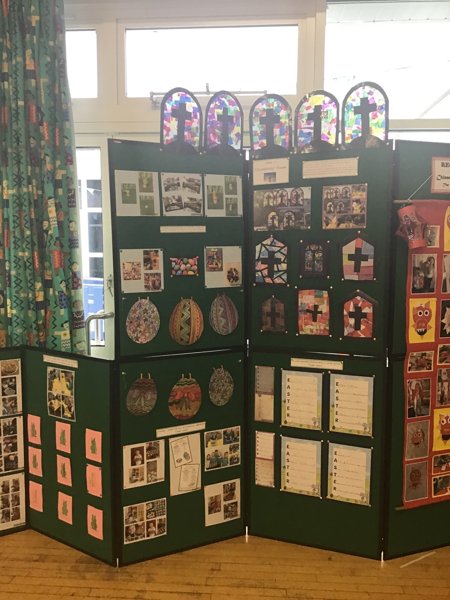 What a wonderful end to our half-term, with some fantastic work at home and in the classroom.
We have been looking at the Christian celebration of Easter.
On Monday, we discussed the importance of Easter and the reason why Christians celebrate this religious event. The children worked in groups to sequence pictures and captions that retell the Easter story.
The children then went on an Easter egg hunt - very egg-citing indeed!
Easter egg hunting
The children have also learnt the reasons why churches have stained glass windows. We had a go at making our own version of them from tissue paper and card. They look beautiful.
Year 1 stained glass windows
This week, we have also found out why we decorate eggs and why we use chicks, bunnies and eggs as symbols of new life. We then decorated our own egg, or crafted our own version.
Beautifully decorated eggs
We have also been busy creating delicious yummy treats, hot cross cookies and Easter egg nests! They tasted delicious and we have enjoyed some more as an end of term treat today, while watching Hop with Year 2.
Yummy Easter baking
The children have also been doing some poetry this week, coming up with their own acrostic poems about Easter.
Acrostic poems
And finally, the children have worked super hard on creating some wonderful Easter crafts. They have worked especially hard with their needlework bunnies! They are absolutely fantastic!

Easter crafts
Year 1 have worked so hard this week. I think they all definitely deserve a week off! Happy half-term!
Posted by carolinemitchell
Category: Mrs Mitchell Year 1 2020-2021
---
Leave a Reply