27 April 2021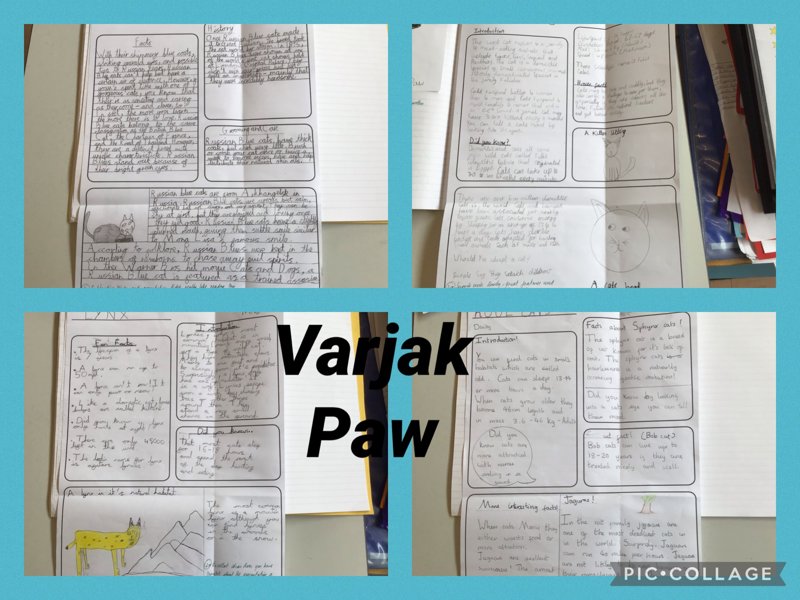 Varjak Paw and his family are pure-bred Mesopotamian Blues, which is a breed invented by the book's author, S F Said.
The closest cat to fit the description is a breed called a Chartreux.
Could this have been the inspiration for Varjak Paw?
As a class we tried to find out as much as we can about different breeds of cat and write our own report about them.
Posted by Miss Harmar
Category: Mr Bourne Year 4/5 2020-2021
---
Leave a Reply