6 May 2021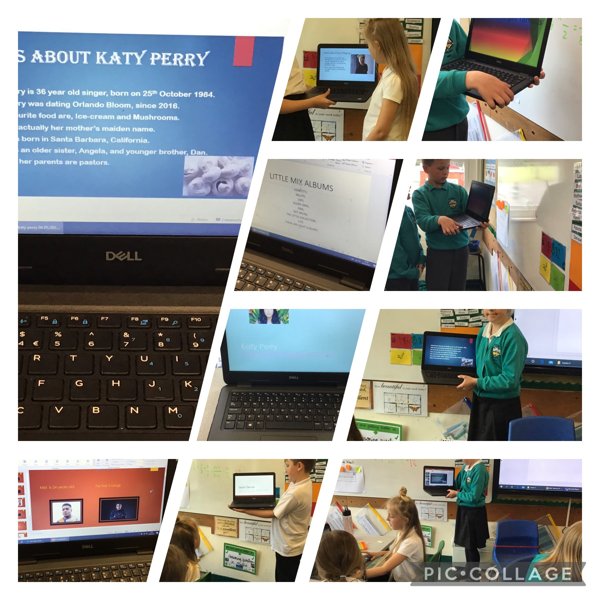 Class Task:
To research and produce a short (2 mins) presentation on power point of your favourite artist/ band to the class
Ideas of what to include:
Background info

e.g. date of birth, where they grew up etc.
Best songs/ hits – chart positions (include sound clips if possible)
Info on all their albums, including CD artwork and track listings
Concerts

/ festivals/ tours that they have performed in
TV appearances

– what shows have they performed on?
Influences

that inspired this artist
Trivia

– unusual info that not many people know
Posted by Miss Harmar
Category: Mr Bourne Year 4/5 2020-2021
---
Leave a Reply