7 May 2021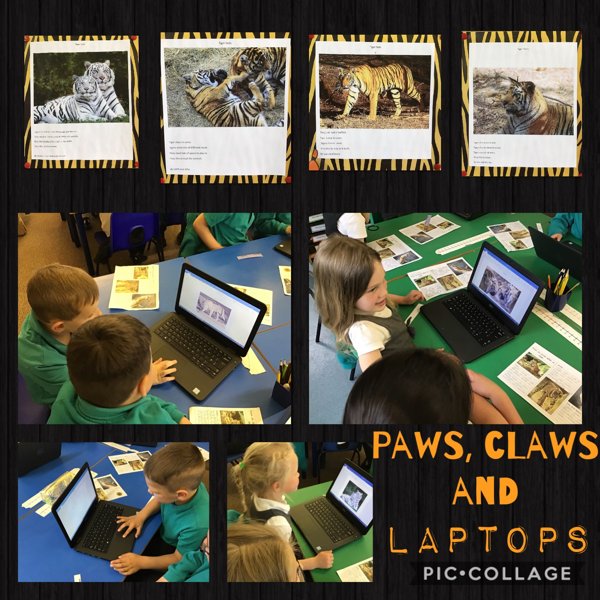 We have had an amazing week of learning in year one, producing some truly wonderful work. I am particularly proud of our wonderful writing.
In topic we have been creating instructional leaflets about how to look after a tiger. The children wrote about what to feed them, what shelter they need and how to keep them happy.
In computing the children worked in pairs to produce a fact file on Word. They inserted a photo and typed their facts. This is fantastic, as the children were only able to log on a couple of weeks ago and now they are producing Word documents! Amazing!

In maths, we are continuing our work on measurement. We started to look at capacity and volume. Working in groups, we measured the capacity of different containers using a cup and recorded our results.
In PE, the children have continued their super throwing and catching skills. They worked really well together again this week and practiced improving their co-ordination.
It was decided after such a busy and fantastic week, that Golden Time, would be Disco Time. The children ended the week having a great time dancing to their favourite songs. Very well deserved!!!

Despite the strange weather this week, our garden continues to grow. We are still waiting for the weather to warm up, so our sunflowers start to grow!

Category: Mrs Gilpen Year 1 2020-2021
---
Leave a Reply