2 July 2021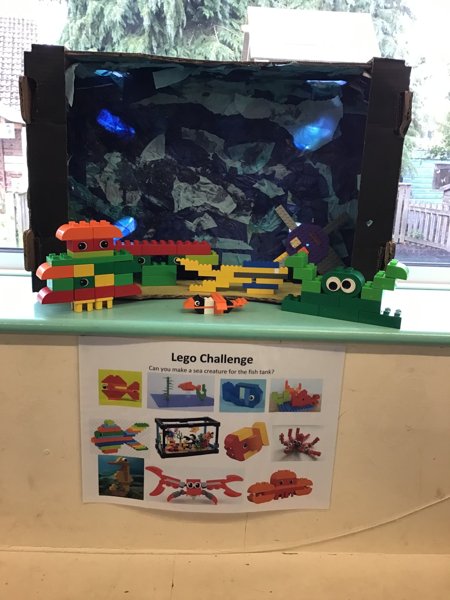 Lego Challenge
This week we have had a challenge to create sea creatures using the small construction.
First, we needed to make an ocean scene for the sea creatures to live in. We used one of the large fruit boxes and covered it with different blue papers. We used yellow paint to create the seabed.
We loved using the smaller Lego pieces to make our sea creatures. This was really tricky but we worked really hard to make our creatures look amazing.
Posted by Mrs Barker
Category: Mrs Barker EYFS 2020-2021
---
Leave a Reply