9 July 2021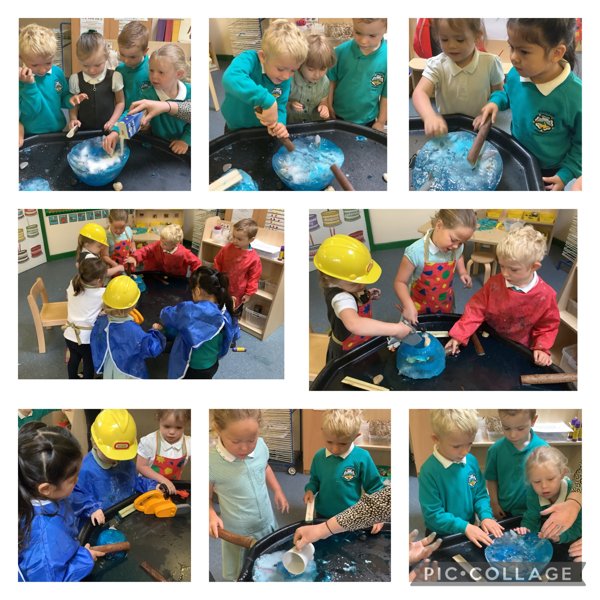 We've talked about how we should always look after our beach. We could remember seeing lots of rubbish on the sand and said we will always put our rubbish in the bin.
Our very own nursery sea creatures needed saving, as they were stuck in ice.
We thought about what we could use to free the creatures, here are some of our ideas:
Fire
Something warm
Hammer
Sword
The sunshine
A big rock
We experimented with warming up our hands, using warm water, rocks, sticks and salt. The children put on their building hats and set to work.
We used some good vocabulary while working together to save the creatures, we described the ice as, cold, smooth, shiny, hard, and heavy.
Posted by Sophie Berry
Category: Nursery 2021
---
Leave a Reply