23 July 2021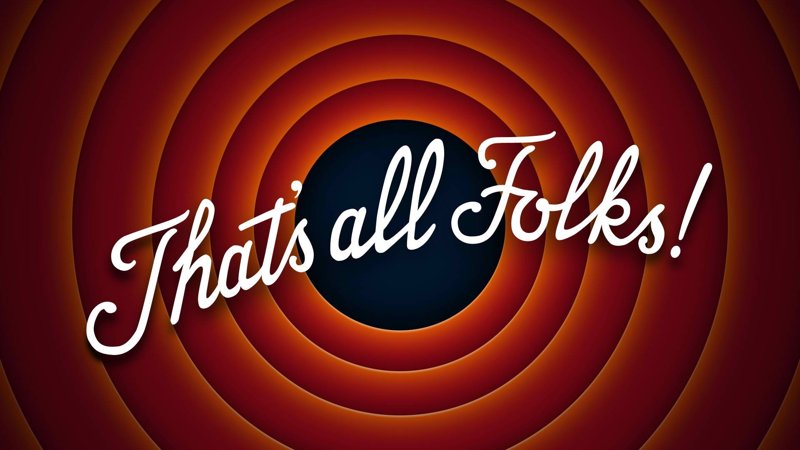 Today is a day of mixed emotions, as we say farewell and good luck to our Year Six children. Sometimes, children, you will find life difficult. When you are in a situation where you feel lonely or out of your depth, remember that you are the most special thing in the world and that you are loved. Anyone who truly believes they are loved will tackle anything and find an inner strength. You are never really alone if someone loves you.
Try to stay positive, even if things are tough. Never forget to look at the trees, listen to the birds and smell freshly cut grass. Look for the 'wow' things in life and remember to stop and just 'be' sometimes. Remember that life is not measured by the breaths we take, but by the moments that take our breath away.
Children, confront your worries about moving to a new school and have confidence to believe in yourselves. Keep yourselves safe and strong on the pathway ahead.
Remember all the teachers and adults at home and at school who have guided you successfully to this point in your lives and repay that help by going on to still greater success in the future. May the smile on your face come straight from your heart!
Thank you to children who have represented our school, been on the school council and Global Council, been monitors and buddies and carried out various duties with enthusiasm. Thank you for working hard and for being fun – you have been lovely to work with and will be missed!
I would like to say a huge thank you to every member of our school community, whatever their role, who has worked so hard, giving 100% tirelessly to make this year a success and for guiding these children throughout their learning journeys and helping them to grow.
It's not only Year Six that we bid farewell to today. We know that earlier in the year, we wished Mrs Meadows, Mrs McGreevy, Mrs Mitchell and Colleen all the best for their future and today it's time to say farewell to some more special people. I could include Mr O'Brien in this list, as he has been teaching Mrs Davies' class every Friday throughout the summer term, but we know he hasn't left us for good. We know that he'll be back as soon as we need supply cover! You can't escape, Mr O'Brien but I know that Mrs Davies and her class would like to extend their thanks.
Mrs Gartland joined the office team within our Roseberry family at a time when bubbles were in place and there was little movement around school, with parents being asked to contact the office via telephone rather than coming into school. It's for this reason that not many of you have managed to have the pleasure to meet her. Mrs Gartland is the lady who helps me to manage our tight budget and makes sure the grown ups in school gets paid! She has helped me to set up the financial and management side of our nursery, made sure our school is safe and functioning and has done many other tasks – she's done an amazing job during difficult times. My sadness is that we will be saying farewell to her today and that not every member of our school family has had the pleasure of meeting this lovely, gentle, kind and smiley lady. Thank you so much, Mrs Gartland, for making our office a happy one – you will be missed!
We also say farewell to Jason in our kitchen today. Again, he came for a short while and stayed for what I am sure he feels is an age! With him, he brought humour, laughter, style, amazing skills for making gorgeous dishes, and a sense of teamwork. He also brought his singing voice, but enough said about that! Jason has enabled us to have themed days – the afternoon tea was amazing, with bunting and an array of fabulous food, and the match day special was great. He even got the ladies to dress in costume when it wasn't a special day – seeing a smurf, Tigger, Scooby Doo and a pink haired Christmas lady on what was considered to be a 'normal' day was a delight – nobody knows that the real reason for dressing up was because Jason had split his trousers in the morning – oops! Sorry, Jason, the secret is out! On a serious note, I would like to wholeheartedly thank Jason for everything he's done and everything he is and wish him luck and happiness as he moves on to his promotion, working with North Yorkshire County Council. Three cheers for Jason!
Mr Bourne has been a superstar. He came to us for a short while and stayed for a long while, with our gratitude and thanks. Mr Bourne is an exceptional supply teacher who has given his all to our school family. He has never seen his role as 'temporary and time limited' – he has worked his socks off in school and at home to make sure that our children have had the best learning opportunities and the best pastoral care possible. He has developed brilliant relationships with the children in his care, our staff and parents – in fact, our school family. He has made his mark on our children's confidence and a difference to all, and for this we offer our heartfelt thanks. We are so very sorry to lose him but know that many more children will benefit from his care, support and knowledge. Thank you, Mr Bourne!
And now we come to say goodbye to a lady who has been a member of our family since September 2011 – Mrs Kearns. The date sticks with me, as we started our Roseberry journey on the same day all those years ago.
Mrs Kearns may seem quiet and reserved at first glance, but underneath that calmness is a wicked sense of humour and many, many talents. Mrs Kearns is an amazing artist and is so passionate about her talent that she has even encouraged her husband to have a go at sketching, peer critiquing and giving him confidence to make improvements to his work – much the same as she does in Year Two! She is also very crafty (in an art and craft sense) – the flower posies that her bridesmaids held at her wedding were made from pages of their favourite books – amazing. She also showed at her wedding what a fabulous dancer she is. Truly a woman of many talents!
Mrs Kearns is a brilliant teacher – through her calm approach, she enables children to thrive in her care. They feel safe, secure and happy and are challenged without fear of making mistakes. Mrs Kearns is highly regarded by other professionals within the Enquire Learning Trust and are in agreement that our loss is certainly her new school's gain.
Finally, mentioning Mrs Kearns without Colin (her lovely dog) would be very wrong indeed! I have loved hearing of Colin's antics. He is a quirky boy, much loved by Mr and Mrs Kearns and I just know that her new class will love the stories Mrs Kearns has to tell about him.
Mrs Kearns, on behalf of your Roseberry family, I wish you luck and happiness as you move onto the next stage of your career. May you seek personal and professional growth, make new valued friends and colleagues and have all of your wishes come true. Three cheers for an exceptional teacher and friend, Mrs Kearns!
Usually, we would be able to present gifts, but due to the current situation we are in, this isn't possible for all of our special leavers. We will, however, ensure that the gifts from children and staff get to you safely.
We know that although we may be losing colleagues today, we don't lose them as friends, and they will always be members of our Roseberry family.
This is Roseberry Academy - Let peace be here
Let the rooms be full of happiness - Let love grow here
Love for one another - Love for our world
Love of life itself - And love of God
Let us remember that as many hands build a house
So many hearts make our academy
This year has been tough, but we've got through it together - thank you to everyone for your support and love. Roseberry really is a very special family. It's our family. It's the best family.
Posted by Mrs Channing
Category: Mrs Channing's Blog 2020-2021