30 August 2021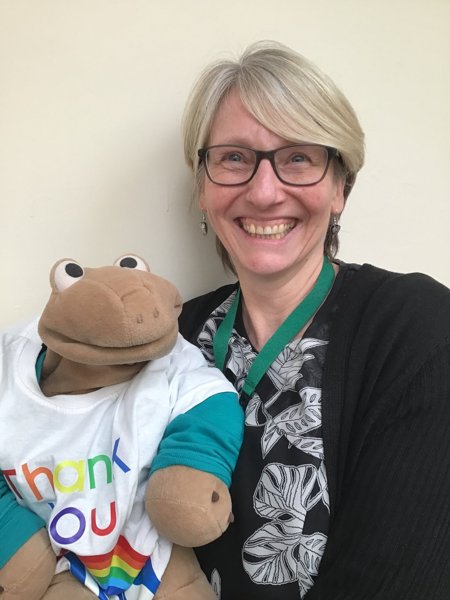 Children return to school on Tuesday 7th September and I can't wait to see their smiley faces!
We are still trying to limit the amount of items brought into school and so politely request that children do not bring bags, pencil cases or toys into school, please. Children will need their book bag, PE kit, water bottle, packed lunch (if they do not have school dinners), a healthy snack (Year Three upwards) and a coat. Please ensure that all items of clothing (including shoes) are labelled with your child's name. It's much easier to reunite lost items with their owners when they are clearly labelled!
If your child requires medication or an inhaler, a medication administration form must be completed. These may be obtained from our friendly office staff. Medication must be clearly labelled with your child's name and handed to office staff, please.
Each morning, I shall be at the gate from 8.45am and school starts for all classes at 8.55am (apart from Nursery, which starts at 8.30am). Children are encouraged to arrive between 8.45am and 8.55am, leave parents at the gate, and walk to their classrooms. On the first day of school, Mrs Barker (EYFS teacher) and Year Three teachers, Mrs Charlton and Miss Burley, will be at the gate to welcome children who are new to Roseberry and our friendly Family Mentor, Lesley, will also be there to support children (and parents!) who may be feeling a little wobbly, or those who are new to Roseberry but not in EYFS or Year Three. As our EYFS children need a little more support, Mrs Barker will meet them at the gate every morning throughout the academic year.
At 3pm, EYFS children may be collected from outside the EYFS classroom (accessed by walking through the Nursery garden and following the path around to the EYFS entrance door). Children in Years One and Two will be handed over to their parents and guardians on the main path. At 3.10pm, the rest of the school will be brought to the main entrance gates by their teachers, where parents and guardians may collect them, or children may walk home (this is left to parental choice). Please note that we only allow children to ride bicycles to school if they are with an adult, or if they have passed their Bikeability course. We also request that children wear cycling helmets if riding to and from school.
Our on-site Breakfast Club will be in operation again this year. There's no need to book, just bring your child to the upper school main entrance and ring the doorbell. Miss Charlton or Mrs Gallilee will let you in and provide your child with breakfast and fun activities! Breakfast Club starts at 7.30am (although children may be dropped off any time between 7.30am and 8.45am) and children are taken to their classes at 8.45am. Sessions cost £4 each, payable online.
Roseberry Kids Club, which is located on our school site, offers a brilliant service, providing child care after school each day from 3pm until 6pm. This is a great provision for parents who are in need of after school child care. Children are given a snack and provided with a range of high quality activities in beautiful surroundings. Kids Club currently has vacancies for September. Please ring 07572 95554 or email roseberrykidsclub@outlook.com for more details regarding bookings and charges. Please note that this provision is not part of Roseberry Academy and so our school office staff are not able to take bookings or answer queries.
As Government guidance regarding managing Covid in schools has changed, we shall publish a revised risk assessment very soon. Although 'bubbles' will no longer be in place, playtimes and lunch times will continue to be staggered, as we found benefits to doing this last year. Staggered playtimes ensure that children have lots of room to play and that the lunch hall doesn't become too crowded or noisy. We will, of course, continue to remind children to sanitise their hands upon entry to their classroom and before eating. Should someone in school be unfortunate enough to become infected with Covid, we are no longer required to send whole groups of children and staff home to self isolate. This should mean that learning is not disrupted as in previous years. Children who need to self isolate will be provided with online learning opportunities via Teams, so that they are not disadvantaged by being away from school.
As Teams proved successful last year, we shall continue to use it as our learning and communication platform - please ensured that you check it regularly for updates and homework assignments! It is likely that our first Parents/Carers' evening will be via Teams, as many parents found remote meetings much easier to manage last year - they were able to access meetings if they were still at work and didn't have to worry about child care.
There will also be updates ion class blogs on our website, as well as a weekly newsletter which is published on our website and Teams every Friday. Please take time to read the newsletters, as they provide useful updates and information, as well as celebrating children's successes and weekly awards.
I look forward to another great year of learning through fun - see you on Tuesday!
Posted by Mrs Channing
Category: Mrs Channing's Blog 2021-2022