3 December 2021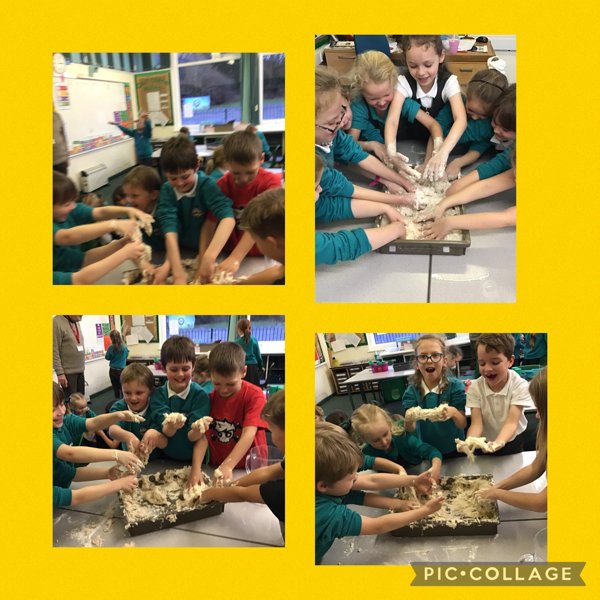 Wow, what a week! So many busy things to do but your children - as usual - have stepped up to the mark again. They have been working so hard at school and at home. Some of the creations, homework and writing they have sent in from home has really impressed me - and they are only 5!
This week, we have been learning about patterns in maths and the children made a beautiful pattern with our Christmas decorations. It was fascinating to see them working as teams, creating different arrangements of colours.
In Topic, we then made new planets out of objects around the room. We had, pencil planet, cube planet, string planet, to name but a few. Great team work again!
On Friday, for golden time, we joined year 2 and had so much fun. As you can see in the photos, we made craters out of cornflour and water and had so much fun sticking our hands together to create our moon landing. What a messy play time but the children's smiles said it all.
Posted by Catherine Gilpin
Category: Year 1 Miss Harmar 2021-2022
---
Leave a Reply