21 January 2022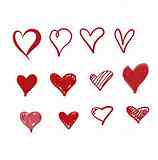 On Zoe Ball's BBC Radio Two breakfast show this week, Zoe Ball spoke about a lady called Edna, who will soon be 101 years old. Due to lockdown, she was unable to celebrate her 100th birthday and was very lonely. She has since moved into a care home and the staff there will be holding a special celebration for her 101st birthday.
I guessed that people all over the country would be sending cards, so contacted the show to ask if they would like a sound recording of our Roseberry family singing Happy Birthday to Edna. The producer of the show thought this was a lovely idea and so we recorded our tuneful message for Edna during this morning's assembly!
Hopefully, this will be played on the radio next week - I'll keep you posted!
Posted by Mrs Channing
Category: Mrs Channing's Blog 2021-2022