27 May 2022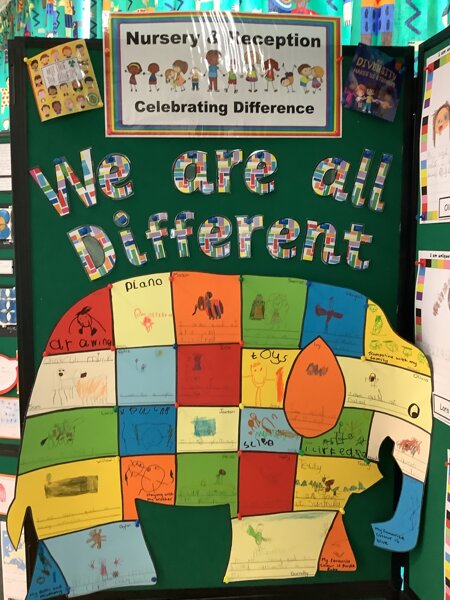 We have been celebrating differences as part of our culture's week. To start off we teamed up with reception and made our own Elmer the Elephant. On each patch, we wrote what makes us special or something we are good at.
Our second activity was making a self-portrait. We looked into a mirror and described what we could see, we noticed how different we all looked. We then made a self-portrait using loose materials.
We understand that we are all different, and being different is what makes us special and unique!
Posted by Sophie Berry
Category: Nursery 2021-2022