10 December 2018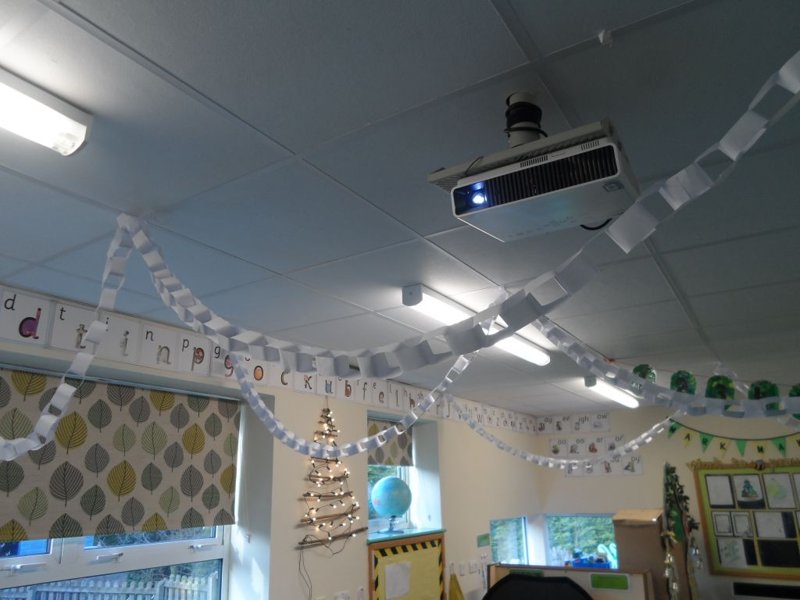 Last week we had a competition to see which team could make the longest paper chains. We listened carefully to the instructions of how to make a chain. We got really fast at picking up a strip of paper, putting a bit of glue on one end then curling it over so it sits on top of the other end to make a circle. We needed to be careful not to make a raindrop instead of a circle.
When we had made one loop we needed to put the next strip through this loop and repeat the instructions. This was really tricky as when we tried to put glue on the end it fell out of the loop.
We kept trying as hard as we could until we could all make chains.
We had 15 minutes to try and make the longest chains. Miss Tucker's group won, Miss Thompson's group came 2nd and Mrs Barker's group came 3rd. It was a very close competition and very exciting.
Our chains look lovely hanging from our ceiling. It makes the classroom look like its been snowing.
Category: EYFS 2018 – 2019