28 February 2019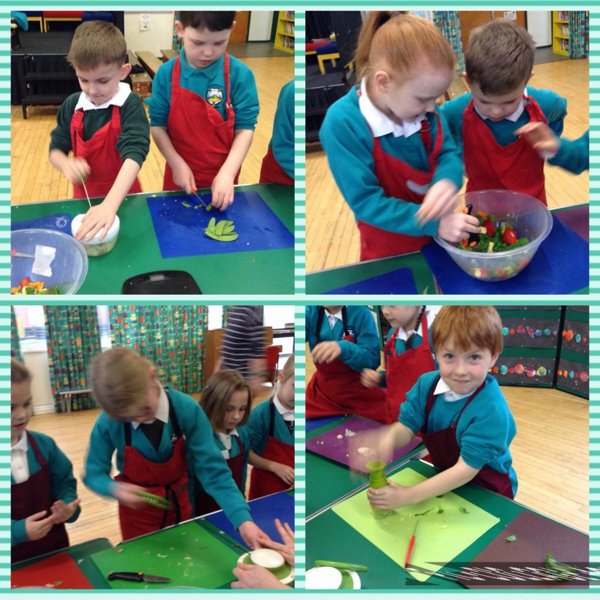 Because our topic is 'Super Human', and we wanted to find out how to stay fit and healthy, we invited some very special visitors to join us this morning. Little Sprouts came to teach us all about foods that help us grow, glow, and go.
We had an amazing time preparing and chopping vegetables such as; spinach, peppers, onions, sweet corn, and mange tout. Whilst the vegetables cooked in the wok, we tried some different types of food. We tried things including; prawns, wholemeal bread, lychees, and some people even tried anchovies!
As well as having a great time, cooking and tasting new and exciting foods, we also learned why it is so important to eat a balanced diet, and not have too much of one food group.
A huge thank you to Little Spouts, and a massive thank you to R.A.F.T. for funding such a fun and valuable experience!
Category: Year 2 2018 – 2019