25 March 2019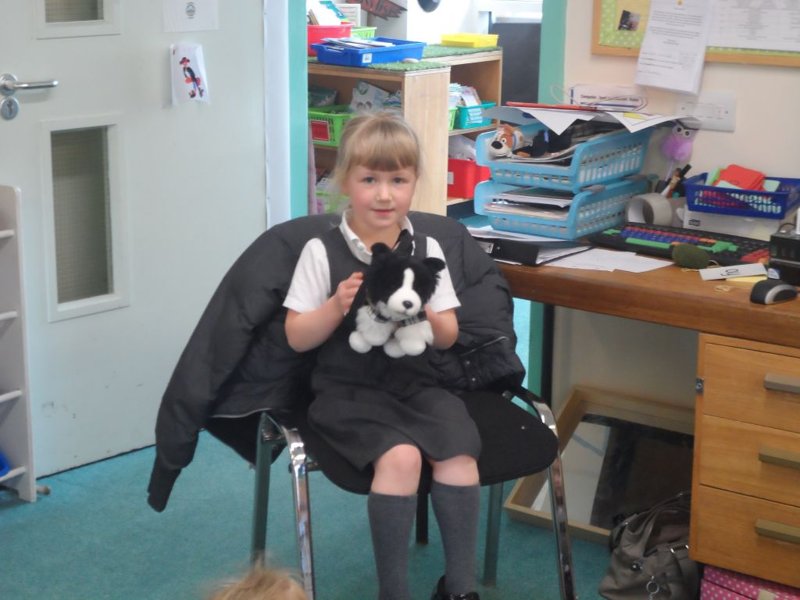 The book we are reading at the moment is called Oh No George by Chris Haughton.
We looked at the front cover and thought about what type of animal we thought it was.
Most of us thought a dog, some thought a penguin and some thought a rabbit.
So far we have found out that the main character in the book is a dog called George.
We have been having a go at drawing and making our own pictures of George.
Our pictures look fantastic.
We have been bringing things in from home to show to our friends and being brave sitting in front of the whole class to talk about them.
We have had books about dogs and horses.
Some cuddly dogs too.
In the Construction Area we have been making things for the pets and then independently labelling our work so that it can go on the display shelf.
A cage for the snake.
I have made a fish tank wrote Abigail.
This is a bed for a horse wrote Alanna.
In our Phonics Challenge Area we have been using a magnifying glass to find tricky words in the books about pets. When we find a tricky word we write a list then see if we can read them to Mrs Barker.
Category: EYFS 2018 – 2019