29 January 2021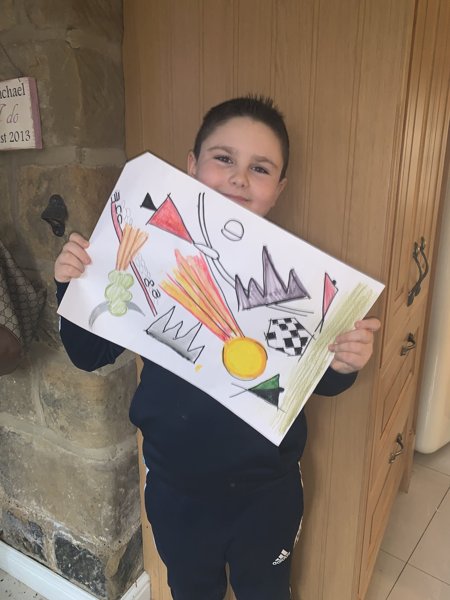 We learnt about the artists who influenced Kandinsky, and how his style changed over time, becoming increasingly abstract. We considered ways in which ideas, people, places and objects can be represented in an abstract way using simple lines, shapes, patterns and areas of colour. After this, we either sketched abstract versions of elements in photographs or created abstract adaptations of photographs by shading areas of given grids and patterns.
We then discovered how Kandinsky sought to express his experiences listening to music through painting, and consider how colours may be associated with sounds or emotions. After this, we either sketched, labelled, annotate, paint and planned for a music-inspired work of art, we then created an abstract work of art to show a situation where we experienced heightened emotion such as joy or frustration.
Lastly, we considered how we may use colour to enhance our designs for an abstract work of art, and experimented with changing the composition of our designs to find a more pleasing arrangement. We then either painted our final piece, or used art software to create a 'layered' abstract work of art.
Posted by Miss Harmar
Category: Mr Bourne Year 4/5 2020-2021
---
Leave a Reply