13 January 2022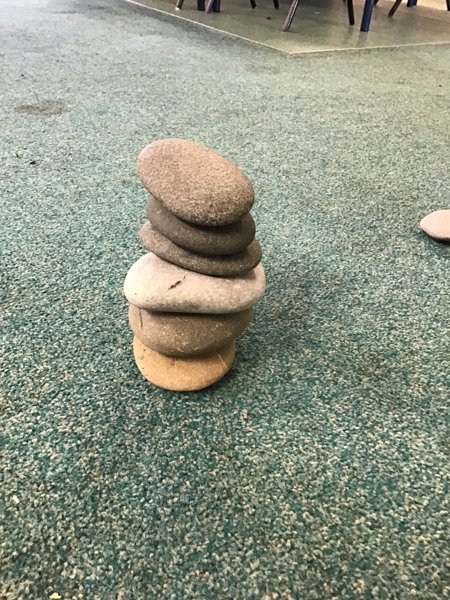 We have been exploring stones and rocks. This is because one of the children brought a little stone into school to show his friends. He really loved the shape of the stone and said it looked like a dinosaur tooth.
We all had a look and a feel of the stone and we also thought that it looked like a pyramid with lots of steps.
We decided to go and explore the school grounds to see if we could find anymore interesting stones and rocks.
We found some stones that were covered in lovely soft green moss. We thought these were very funny and called them hairy stones.
We also found some stones that were placed in a circle to create a fire pit and some stones that had been placed in 2 long lines to create a pathway.
In our own outdoor area we used tools to dig up some stones, we washed them and enjoyed taking photos of them and zooming in close to see what they looked like.
We really enjoyed watching a video of some monkeys using rocks as tools to break open the hard nuts. What clever little monkeys.
Lots of determination and perseverance was on display as we tried to build towers using different shaped stones. This was very tricky to make them balance, but we worked really hard and placed the stones really gently so that they didn't fall over.
Posted by Mrs Barker
Category: EYFS Mrs Barker 2021-2022
---
Leave a Reply