13 January 2022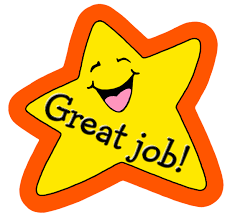 This week the children have enjoyed learning about how to use 4 and 6 figure grid references to locate mountains on a map. We worked together in small groups to find the mountain then used the along the corridor up the stairs method to work out the grid references. The children used their collaboration skills, perseverance and were determined to locate the mountains.
In English, we have continued working on the book ' The Green Ship' The children have loved finding similes in a text and then recording their own similes to describe the storm scene from the text. We have learned lots of new vocabulary this week and have been trying to use this throughout the day.
I wonder if any of your children can remember what the word 'Caliginous' means?
In ICT we have continued our work on coding. This week the children have used an algorithm. This is a series of steps which can be used to solve a problem. In order for it to work, we have to be very precise in our instructions. The children used algorithms to create a set of instructions for their avatar to follow.
Another great week of learning!
Posted by Miss Burley
Category: Year 3/4 Miss Burley 2021-2022