12 November 2020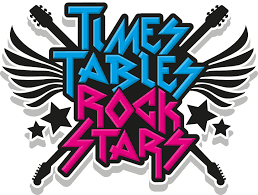 What a week! I'm exhausted just watching all the scores roll in. It was very tight between Mrs Charlton's and Mrs Kearns' classes, with the Y3/4 class only just pipping them to the post. Mr Moore's class didn't really turn up to this tournament, scoring fewer than 3000 points, compared to the 33000 scored by Mrs Murton's class. And the real battle of the heavy hitters, was between Mrs Meadows' and Miss Harmar's class, which was such a close fought battle until the last few days, where the Y4/5 class managed to pull out ahead of the Y5/6 class. Another well done to an individual in Mrs Meadows' class though, for scoring over a whopping 23, 000 points on her own! I'm amazed by this - I think that if she had more support from her classmates taking part, the Y5/6 would be a truly unstoppable force this year!
A massive well done to all those who were involved this week. A special well done to Mrs Kearn's class though, because they have only just started to learn their times tables and I think they have done amazingly well - I know Mrs Kearns will be really proud of you all. Also, I can't end this blog without a saying a huge well done to Miss Harmar's class - you have scored the highest EVER score a class has achieved in TTRS at this school. Can you keep it up?
Keep your eyes peeled for the next battle - it starts next week! Check out the leader board below.
Well done, guys!
Mr Moore
| | | | |
| --- | --- | --- | --- |
| Class Team | Matches Played | Matches Won | Points overall |
| Miss Harmar | 2 | 2 | 10 |
| Mrs Meadows | 2 | 1 | 7 |
| Mrs Murton | 2 | 1 | 7 |
| Mrs Charlton | 2 | 2 | 6 |
| Mrs Kearns | 2 | 0 | 0 |
| Mr Moore | 2 | 0 | 0 |
Posted by Mr Moore
Category: Mrs Charlton Year 3/4 2020-2021
---
Leave a Reply