28 April 2022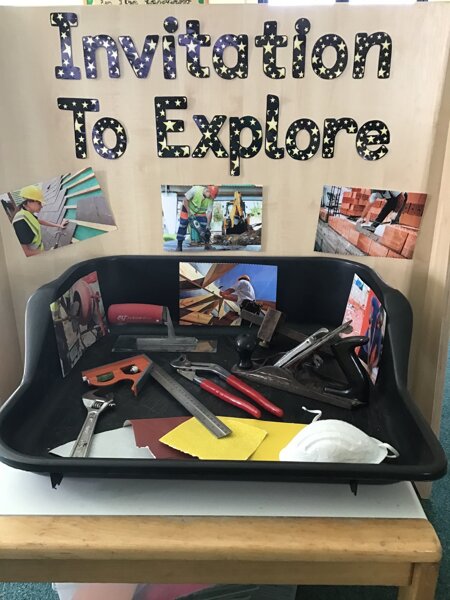 Our new topic is called Build It Up. So far, we have been exploring different tools that are needed for building, looking at different types of buildings and having a go at making our own constructions.
When we explored different buildings we noticed that some buildings were decorated with stone gargoyles. We had a go at drawing our own.
We remembered one of our favourite traditional tales, the 3 little pigs, was all about how 3 houses were made of different types of materials. We talked about which material was the best choice for the pigs.
We had a go at making our own pigs and houses in the Design Area.
In the Maths Area we used the Numicon pieces to fill the outlines of the buildings. We were very good at being able to recall number bonds when placing our chosen pieces.
Posted by Mrs Barker
Category: EYFS Mrs Barker 2021-2022
---
Leave a Reply